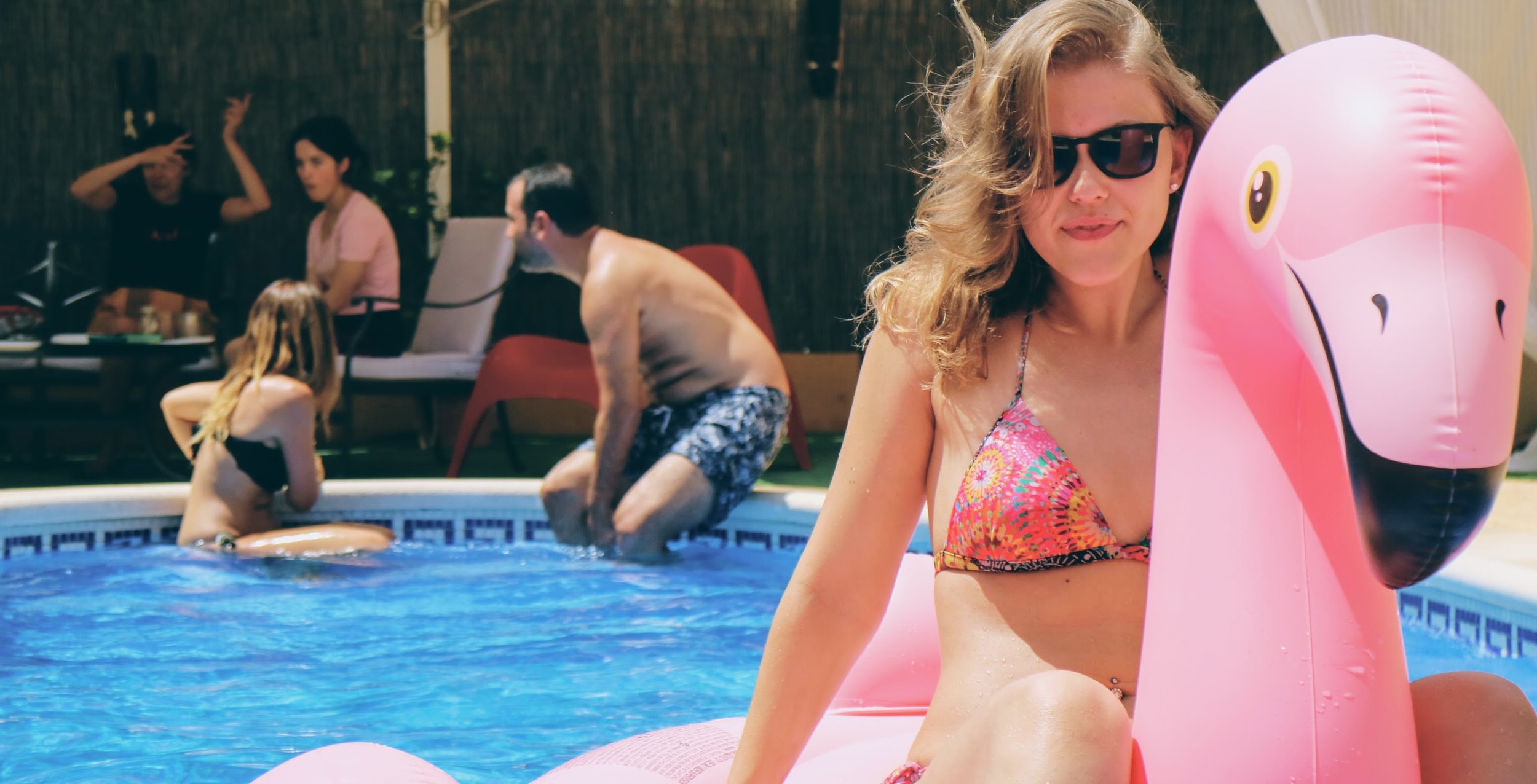 first one for us this year, and it was amazing.
What a marvellous day yesterday. I only knew that we were going to Luis dad to chill next to the pool. It turned out to be a whole party. swimming, playing, paella, drinks, the sun and amazing people. WOW. I wanna do it again, haha. And this was the first time I have been jumping so much in a pool in my entire life. I hate to have my face under the surface. I even wash my face one size at the time. But yesterday, everybody seemed to have such a good time whilst jumping in the pool that I decided to do the same. We stayed in the pool from 13:00 until 23:00, haha.
It was also my first welcome home party. Wigs and funny hats. And how cool was not the bus that Luis mom made? It was originally made for when Jaime came home from London but it worked just as well for this party! haha.
And look at this AMAZING cakes that Bea made. Absolutely amazing and so thoughtful. We absolutely love them!
Can't say anything else than wow to this day. The food, the weather and the people. Could not be any better. And everybody made such a big effort to speak English with me. Which I always appreciate so much.
Today I and Luis went to do some food shopping and then we signed up for a gym here in Jerez. and OMG, it's just amazing. Pool, Spa, tons of classes every day, a restaurant, place for tennis and squash, and all kind of gym equipment. It is really big as well! I am so excited about it, and i is only €29!! That £8 more than our gym in London, which was only: gym and a few 30 min classes that always were full. This is gonna be a great summer.